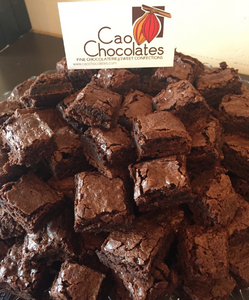 Probably you heard we make the most delicious brownies in Miami. Yes, it is true and they are perfect to send as a gift or to share at home. Made with our signature Dark Chocolate 70% Dominican Republic.
It comes in different sizes, perfect for any occasion.
Contains: gluten, eggs, dairy, traces of tree nuts.